European Strategy Forum on Research Infrastructures
These interactive maps provide a view on the location of the research infrastructures that are funded by the EU, and national RIs.
Maps of Research Infrastructures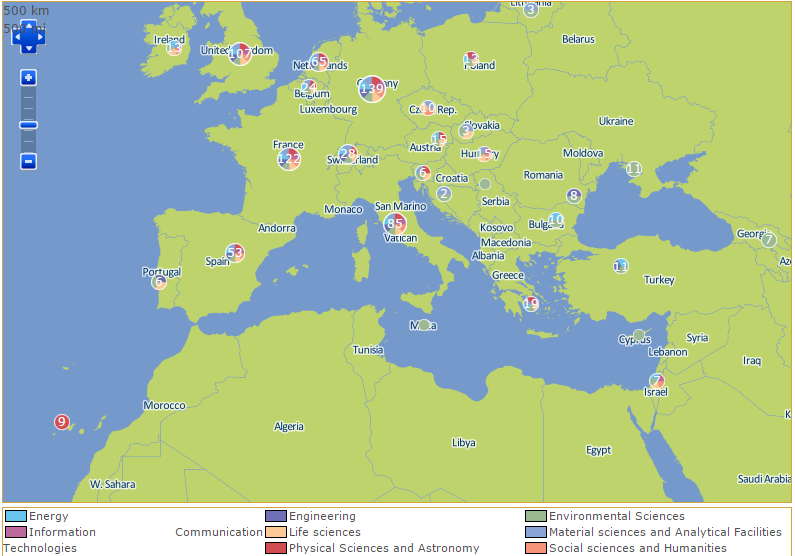 Networks of National Research Infrastructures
The map shows the location of the research infrastructures funded by the European Commission to provide transnational access to researchers. These infrastructures are part of networks supported through Integrating Activity projects with a view to making the most of existing facilities by optimising their use for the benefit of the scientific communities.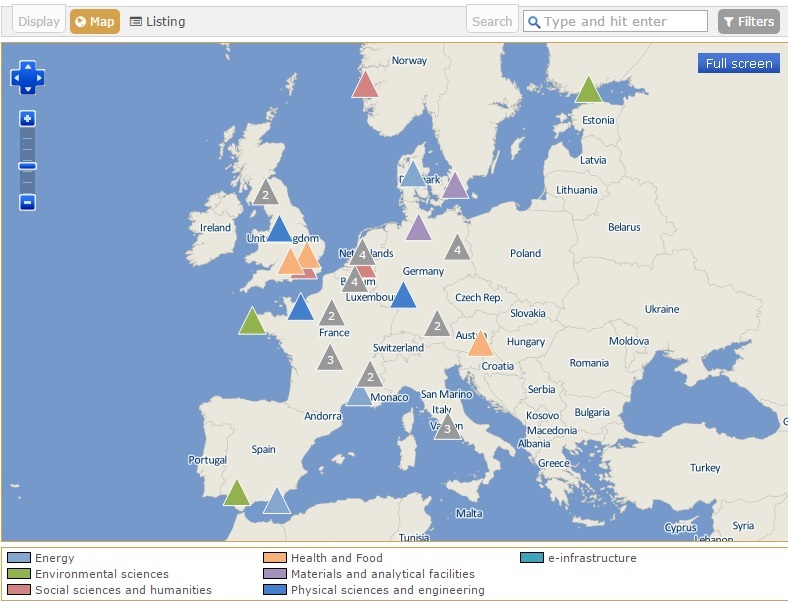 Pan European Research Infrastructrures
This map shows the location of the pan-European research infrastructures that are listed in the ESFRI roadmap 2010. About 400 facilities are part of these distributed pan-European RIs set up with the support of the European Commission.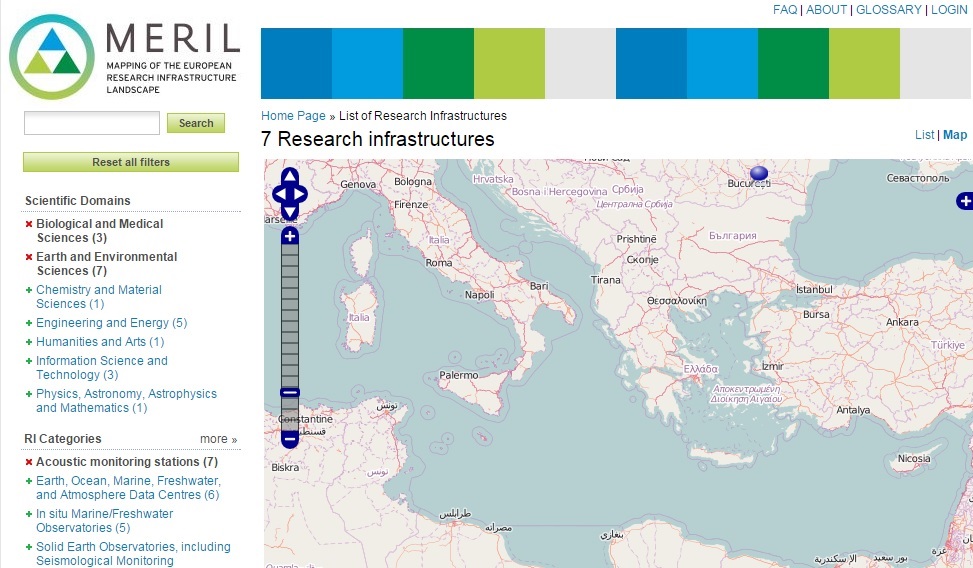 MERIL: Mapping of the European Research Infrastructure Landscape
The MERIL database is an inventory of openly accessible research infrastructures (RIs) in Europe of more-than-national relevance across all scientific domains: from archives and statistical offices to biobanks, satellites and particle accelerators.
---