European Strategy Forum on Research Infrastructures
Find events related to Research Infrastructures in Europe and globally.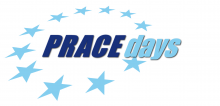 PRACEdays18 is the central event of the European HPC Summit Week, and is hosted by PRACE's Slovenian Member ULFME – University of Ljubljana, Faculty of Mechanical Engineering. The conference will bring together experts from academia and industry who will present their advancements in HPC-supported science and engineering.