European Strategy Forum on Research Infrastructures
Find events, workshops and meetings organized by ESFRI. Stay updated with their agenda and register online to attend.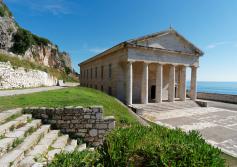 The 65th ESFRI Forum Meeting will be held from the 27th to the 29th of June 2018 in Corfu, Greece. The 65th plenary meeting of ESFRI will be hosted in the church of St.